What Happened to Authorize.net on Shopify? Read the Timeline of Events.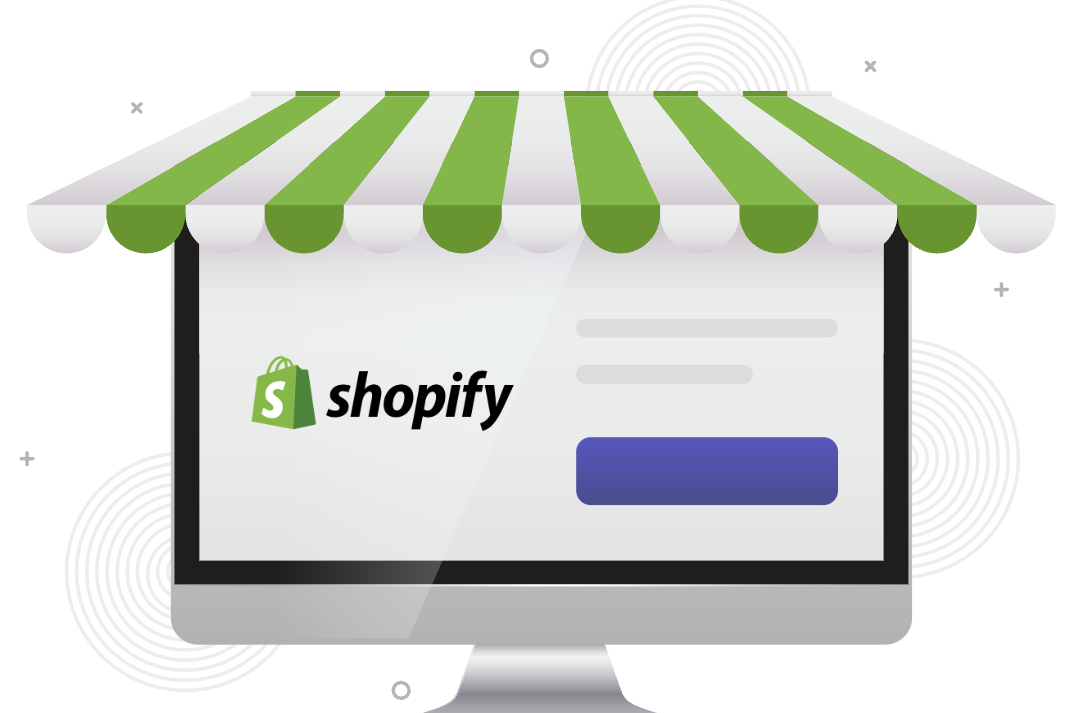 Since 1996, Authorize.net has been a leader in payment gateway services, allowing merchants to accept credit card and electronic check payments safely and securely. It was also one of the primary payment methods available to Shopify merchants, especially if you're considered a "high risk" merchant.
But on Sep. 8, 2022, Authorize.Net disappeared from the Shopify platform without warning. The sudden change devastated high-risk merchants who relied on the payment gateway to process their transactions along with any other merchant that cannot use the Shopify Payments platform due to the products they sell.
In the wake of Authorize.Net's removal, many merchants scrambled to find a new payment processor. Some could switch to another gateway, but others had to redesign their entire checkout process.
But Why Couldn't Merchants Just Switch to a Different Payment Gateway?
The businesses most affected by the Authorize.Net removal were high-risk merchants and stores that sell regulated items, like CBD, cigars, and vape products. These are age-restricted products. Shopify Payments, the primary alternative to Authorize.Net, does not allow the sale of most restricted goods.
Although Shopify grandfathered existing merchants in, the platform stopped allowing new integrations with Authorize.Net on Sep. 8, 2022.
Then, the Rumors Began…
By Sep. 19, 2022, the eCommerce world was abuzz with rumors about why Authorize.Net was no longer available on Shopify. Many speculated that Shopify removed the payment gateway due to backend reporting requirements. Others said that Shopify had decided to discontinue the platform.
However, additional rumors surfaced that Authorize.Net would return to Shopify shortly. Unfortunately, we haven't seen an official announcement from Shopify or Authorize.Net about the payment gateway's return, but we'll continue to update this post as more information becomes available.
Why Merchants in Regulated Industries Struggle With Online Payment Processing
Here's the lowdown on why merchants in regulated industries have a hard time finding payment processors: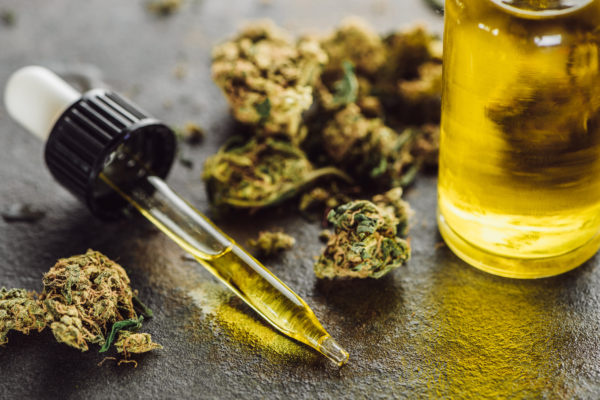 CBD and Hemp Products
The 2018 Farm Bill federally legalized hemp, but the bill's passage did not make CBD products legal. In addition, the FDA has not yet approved CBD as a food or dietary supplement, so it's classified as a gray-area product.
Cigars
The FDA regulates the sale of cigars, and the FDA's regulations are much stricter than those for cigarettes. For example, merchants must sell cigars in specialty tobacconists or cigar bars, and merchants can only sell them to adults over the age of 21.
E-Cigarettes
"The FDA regulates E-liquid" products that contain nicotine, and the sale of these products is restricted to adults over the age of 18.
Alcohol
Merchants can only sell alcohol to adults over the age of 21. Additionally, selling alcohol requires a license from the Alcohol and Tobacco Tax and Trade Bureau (TTB). Each state also has its own alcohol regulations.
Adult Products
The sale of adult products is regulated by various state and federal laws. For example, some states require that retailers obtain a license to sell sex toys.
These are just a few examples of why merchants in regulated industries have a hard time finding online payment processors. Many payment providers are unwilling to work with these businesses because they're considered high risk.
New Legislation Puts High-Risk Merchants… Well, At Risk.
New laws and regulations can make it even harder for high-risk merchants to find payment processors. For example, the FDA's deeming rules for e-cigarettes went into effect on Aug. 8, 2016. These regulations restricted the sale of e-liquid products to adults over the age of 18.
As a result of these regulations, many payment processors stopped working with e-cigarette companies. The few processors willing to work with these businesses often charged much higher fees.
Even in 2022 and beyond, no one knows what new legislation will emerge. This unpredictability makes it difficult for high-risk merchants to find long-term payment solutions.
What Happens When a High-Risk Business Loses Its Payment Processor?
Without a payment processor, a high-risk business cannot accept online payments. This can be devastating for an eCommerce company that relies on online sales.
When a high-risk merchant loses its payment processing partnership, it often takes weeks or even months to find a new processor. In the meantime, the business may lose a significant amount of revenue.
Especially in Q4 and during other peak shopping periods, a payment processing disruption can be catastrophic for a business.
The transition period can be difficult even after a new processor is found. The new processor may have different regulations on what types of products can be sold. This can cause further delays in getting the business up and running again.
And as we know, too much lost revenue can lead to permanent closure.
What's Next for Regulated Merchants?
The sudden removal of Authorize.Net has left many high-risk merchants scrambling to find a new payment processor. If you're a merchant in a regulated industry, you may be wondering what your options are.
At this time, the best alternative for merchants in regulated industries is to use a high-risk payment processor. These providers specialize in working with businesses that sell restricted items.
What to Look for in a High-Risk Payment Processor
Here are a few factors to keep in mind:
Underwriting
The first thing you'll want to look for is underwriting. This is the process that payment processors use to assess the risk of working with a merchant. A good high-risk processor will have an experienced underwriting team that can quickly evaluate your business and approve you for a merchant account.
Fees
Compare the fees charged by different high-risk processors. Some providers charge higher rates and fees than others. You'll want to find a processor that offers competitive rates and transparent pricing.
Payout Schedule
Another essential factor to consider is the payout schedule. This is the schedule on which you'll receive your funds from sales. Some processors hold onto funds for longer than others. Be sure to find a processor that offers a payout schedule that works for you.
Customer Service
Finally, be sure to choose a processor with good customer service. This is especially important if you're new to working with high-risk merchants. Good customer service can help you navigate the process and get set up quickly and easily.
Security
When you're handling sensitive customer information, you need to be sure that it's safe. So look for a processor with high-quality security features, such as data encryption and fraud protection.
Reputation
Look for online reviews and testimonials from other merchants. See what they say about the processor's customer service, fees, and overall experience. Choose a processor with a good reputation in the industry.
Chargeback Policy
One more factor to consider when choosing a high-risk payment processor is the company's chargeback policy. This is important because if you have a lot of chargebacks, it could put your account at risk. Ensure you understand the company's policy and what you can do to prevent chargebacks.
Red Flags to Watch Out for in High-Risk Payment Processors
Thousands of payment processing companies out there will promise you the world. But not all of them are created equal. Here are a few red flags to watch out for:
Upfront Fees
Beware of processors that charge upfront fees. These fees are often hidden in the fine print, so read the terms and conditions carefully. You should never have to pay an upfront fee to open a merchant account.
Long Contracts
Another red flag is a lengthy contract. You should never have to sign a contract with a high-risk processor. This type of agreement is not in your best interest.
Poor Customer Service
Finally, be sure to avoid processors with poor customer service. This is one of the most important factors to consider when choosing a payment processor. Good customer service can help you navigate the process and get set up quickly and easily.
Minimum Balance Requirement
Stay away from companies that require you to keep a minimum balance in your account. This is often done to charge hidden fees. For example, you should never have to keep a minimum balance in your account with a high-risk processor.
Phishing Scams
Beware of processors that require you to provide sensitive personal information upfront. This is often a sign that the processor is not legitimate and is only interested in stealing your identity. You should never have to provide sensitive information, such as your Social Security number, to open a merchant account.
How to Work Around the Authorize.Net Removal
There is a workaround solution if you're a merchant or store owner affected by the Authorize.Net removal from Shopify.
Vector Payments is a payment processor that offers a solution for businesses affected by the Authorize.Net removal. We specialize in getting high-risk merchants approved for payment processing.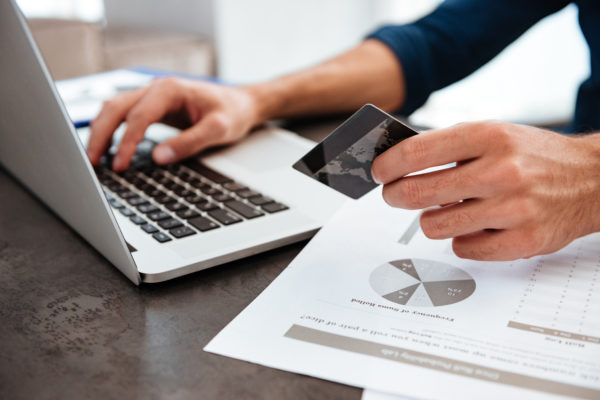 How Vector Payments Simplifies the Payment Processing Experience
No matter what kind of business you have, Vector Payments makes it easy to get started with payment processing.
Companies We Serve
Here are some examples of the types of businesses we partner with:
Hard to Place Businesses
When a card isn't present with each transaction, you are at higher risk of fraud. eCommerce businesses are considered high risk because of the potential for fraud and high chargeback ratios.
High-Risk Businesses
So, what is a high-risk business? CBD, e-cigs, and other age-restricted items are classified as high risk. Age-restricted items can be challenging to sell because payment processors are often reluctant to work with these businesses.
Easy to Place Businesses
We also work with easy-to-place businesses, like retail. If you have a retail store, you can easily accept credit card payments with our point of sale (POS) system.
Low-Risk Businesses
If you have a gym, cafe, or other low-risk business, we can help you too! We offer a variety of payment solutions for businesses of all types.
What We Offer for High-Risk Businesses
If payment processors have turned you down in the past, Vector Payments can help. We offer a variety of benefits for high-risk businesses, including:
Dedicated Representatives
When you partner with Vector Payments, you'll be assigned a dedicated account representative. This representative will work with you to get your account set up and will be your point of contact for any questions or concerns you have.
Debit and Credit Card Processing
We offer debit and credit card processing for all types of businesses. Whether you're selling online or in-person, we can help you accept payments.
Major Platform Integrations
Currently, we integrate with:
Shopify

WordPress

WooCommerce

Magento

…and many more!
Processing for Retail, MOTO, and "Card Not Present" Sales
If you're selling online, over the phone, or through mail order, we can help you get set up for "card not present" sales. We also offer retail processing for businesses with physical locations.
Integrations for Virtual Terminals, Retail Terminals, and Online Shopping Carts
We offer a variety of integrations to fit your business needs. So whether you need a virtual terminal, retail terminal, or online shopping cart integration, we can help.
Fully Compliant Policies That Are Updated Regularly
New legislation and compliance standards are constantly emerging. Vector Payments stays up-to-date on all the latest changes, so you don't have to. We'll make sure your account is always compliant.
Startup Business Processing
We understand how difficult it can be to get started in the business world. That's why we offer startup business processing. We'll work with you to get your business off the ground and help you grow.
Third-Party Gateway Compatibility
Our platform is compatible with a variety of third-party gateways.
High-Risk Payment Processing
We thought we'd mention this again. Yes, we really do specialize in high-risk payment processing. If other processors have rejected your business, we can help.
Partner With Vector Payments for Seamless Payment Processing
At Vector Payments, we understand the challenges high-risk merchants face when finding a payment processor. That's why we offer a free consultation to discuss your business needs and find the best solution for you.  Did we mention that Vector Payments has over 30 years of payments experience to save you time and money?
Contact Vector Payments today if you've been affected by the removal of Authorize.Net from Shopify. We'll help you find the solution that's right for your business that's not overcomplicated at all.