Firearm Payment Processing
Gun & ammo payment processing is often difficult for firearm companies.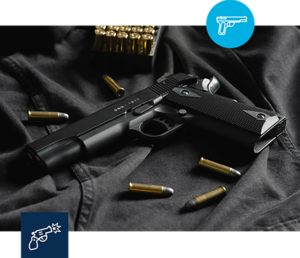 Gun & Ammo Payment Processing
Selling ammo, guns, and firearm parts can be complicated, especially for credit and debit card transactions. Thankfully, you can get a firearm merchant account to simplify gun and ammo payment processing for your company.
If you have a business in the firearms industry, setting up a payment processor that is gun-friendly is essential for success because it will allow you to process payments securely and ensure that your investments are safe. Once you have a reliable payment gateway or in-store terminal set up, you can focus on promoting and marketing the sale of your ammo, firearms, and accessories with peace of mind.
Luckily, here at Vector Payments, we have the industry expertise and experience to provide secure and reliable payment processing solutions for your firearms business.
Let's first take a look at all the difficulties merchants selling ammo, gun, and firearm accessories can face—and then dive into just how we can help mitigate these challenges for you.
What is a High-Risk Online Payment?
A high-risk online payment is any type of transaction involving a potentially high amount of money or sensitive customer information.
These types of payments include those made to merchants in industries such as adult entertainment, gaming, gambling, and e-commerce stores that sell products such as pharmaceuticals or tobacco. High-risk transactions also involve customers who have been identified as having a history of high chargebacks.
To reduce the chances of fraud, these transactions are often processed through special secure payment gateways with more stringent requirements for customer verification.
Why the Gun & Ammo Industries are Viewed a
s High-Risk
Unfortunately, firearms merchants face a unique set of challenges due to various rules, regulations, and laws that govern the industry in the U.S.
Standard payment processors such as Square, Stripe, Braintree, and PayPal often refuse to work with firearms businesses because of the associated legal and financial risks due to reasons including:
Chargebacks
Because the ammo and firearm market has a reputation for high chargeback and return rates, many payment processors are less likely to approve applications from merchants in this industry due to the higher risk.
Fraud
Owing to the sheer size and high financial value of the gun and firearm market, higher rates of fraud are to be expected. When fraudulent charges and chargebacks occur, it can lead conventional payment processors to reject partnerships with ammo and gun merchants altogether.
Financial and Legal Responsibility
As with any other industry, guns and ammo merchants should always try to avoid any potential legal or financial liabilities.
Sadly, these can't always be prevented, as there have been cases of gun merchants and manufacturers—along with the banks they collaborated with—being involved in legal disputes due to a gun sale. As a consequence, many traditional financial institutions choose to stay away from such risks by not engaging in business with this particular industry.
Therefore, it's critical to find a payment processor that not only specializes in high-risk accounts but also has a reputation for being highly dependable and trustworthy. You want to ensure that your partner is a responsible provider of firearm merchant accounts.
At Vector Payments, we have the right connections with processing banks and the in-depth industry knowledge to help you and your business succeed. You can set up a firearms merchant account with us and trust that your payments will be processed quickly and efficiently.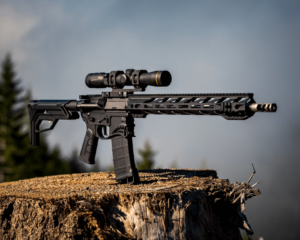 U.S. Restrictions on the Sale of Gun & Ammo Products
The United States has many laws and regulations governing the sale, possession, and use of firearms and ammunition. These laws vary from state to state, but they generally include the following restrictions:
An individual must be at least 18 years old to purchase a firearm or ammunition from a licensed dealer. At the federal level, people must be at least 21 years old to purchase handguns from a licensed dealer.
All buyers must submit to a background check before completing any purchase. This is done by submitting fingerprints, which are then checked against an FBI database of prohibited individuals.
It is illegal for an individual convicted of certain felonies or other violent crimes to possess or own a firearm.
Individuals who have been adjudicated as mentally ill or involuntarily committed to a mental institution may not own firearms or ammunition. Many states have also enacted "red flag" laws which allow family members or law enforcement to petition a court to temporarily confiscate firearms from an individual deemed to pose an immediate threat of violence due to mental health issues.
All sellers must be federally licensed. The seller must possess a Federal Firearms License (FFL).
Some states also require that buyers provide proof of residency, such as a driver's license, before purchasing firearms or ammunition.
Federal law also limits the types of guns that may be purchased and restricts illegal activities related to firearms, such as straw purchases (where someone buys a gun on behalf of another that would not pass the background check).
Additionally, some states have implemented comprehensive background checks that go beyond the requirements set by federal regulations.
In terms of ammunition sales, there are no federal laws establishing required qualifications or restrictions on purchasing ammo. However, some states do regulate the sale and transfer of ammunition within their own borders. It's still a good idea to have a specialized ammunition merchant account if you plan to sell ammo.
Since the gun and ammo industry is so heavily regulated, merchants must stay informed about the latest state and federal laws in order to avoid potential legal penalties and financial consequences.
How Payment Processors Can Help the Gun & Ammo Industry
With the numerous risks gun and ammo merchants face when it comes to payment processing, it's imperative to work with a knowledgeable firearms merchant services partner who is experienced in dealing with high-risk industries.
Payment processors that specialize in handling high-risk businesses understand the challenges that come with this line of work, and can tailor custom solutions to help each individual gun and ammo merchant run smoothly.
If you work with a traditional payment processor, you could experience unanticipated issues without warning, including:
If a standard payment processor identifies the purpose of your business, you may be subject to an abrupt suspension of merchant services without any notice, resulting in potentially severe delays.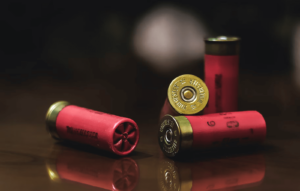 In the event of a payment processor freezing your account, you'd be unable to access funds or even your earned revenue. In the worst-case scenario, an account hold can last up to six months until resolution.
If a payment processor issue arises, you could be denied access to sales, payments, and new business opportunities. This can cause your overall business profitability to suffer and leave customers frustrated.
What You Can Sell With a Merchant Gun & Ammo Payment Processing Account
With a gun and ammo merchant payment processing account, it's possible for your customers to easily buy the products they need. Some of the items you can sell include:
The most prominent products you can sell include:
How to Accept Credit Card Payments For Gun & Ammo Products
Just like how most merchants have figured out, gun and ammo merchants have found that credit cards are an efficient and reliable way to process transactions. Refusing to accept credit card payments could be damaging to your business, especially since card acceptance is the preferred method of payment in the USA.
Why
Choose Vector Payments?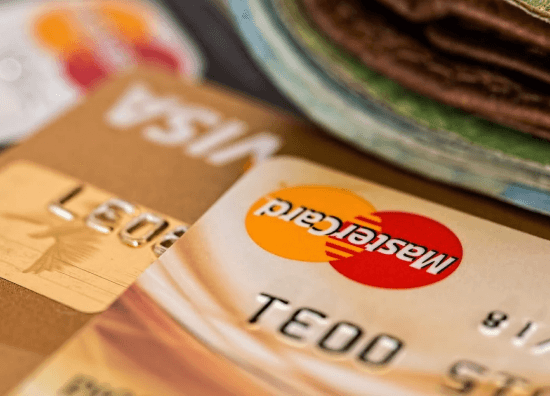 When selling gun and ammo products, merchants must choose to work with a payment processor who they can trust to reliably operate their payment processing systems. Luckily, Vector Payments is a premiere provider of merchant accounts tailored to fit the needs of firearm-related businesses.
Unlike traditional payment processors, our expertise and connections with processing banking partners make us uniquely qualified for this sector. With our top-tier compliance systems, all transactions processed through our payment gateways or in-store terminals are seamless and secure. We are fully prepared to meet the unique needs of businesses in the gun and ammunition industry.
We assign each merchant an individual account specialist who can provide guidance every step of the way during the approval process. If you choose to work with Vector Payments, you'll never have to worry about your high-risk account suddenly getting shut down again!
Here are just a few more benefits you'll get when you choose Vector Payments:
Compliant POS and terminal solutions
Vector Payments offers consultation on multiple Point Of Sale (POS) systems intended to help make your everyday operations more efficient, including inventory management, employee time management, sales tax logging, rewards programs, and more.
Don't need a POS? No problem as Vector Payments also provides free terminal placement that can process all major debit and credit cards including ApplePay, SamsungPay, and GooglePay.
Maintaining Compliance With Onsite Changes
Vector Payments offers dedicated 24/7 support and is devoted to continually keeping an eye on your business activities—all to ensure that everything runs without a hitch.
Secure MOTO and In-House Integrated Payment Gateways
Vector Payments ensures your customers' data is protected with secure payment gateways that allow you to issue invoices and securely store customer information for recurring payments that meet PCI compliance guidelines (IF needed). To process payments anywhere and anytime, you can also take full advantage of the free mobile app!
Risk Monitoring Solutions to Help Detect and Prevent Fraud
We take fraud prevention extremely seriously at Vector Payments. Our advanced risk monitoring partners detect and mitigate fraudulent activity, protecting you from potential losses and your customers' safety.