CBD Hemp & Ancillary Cannabis Payment Processing
CBD Hemp & Ancillary Cannabis Payment Processing
What to Know
Want to sell CBD or Hemp products online, but don't know where to find a secure CBD hemp and ancillary cannabis payment processing system to use?
Well, you're not alone. CBD businesses often face difficulty when it comes to payment processing due to several reasons, including reputational risk, legislation, and risk of chargebacks.
In some cases, traditional banks and payment processors may be reluctant to provide services for these businesses due to the potential regulatory issues associated with processing transactions that involve cannabis-related products.
Credit card processors may impose restrictions regarding the types of products they are willing to take payments for. Many processors have inadequate security measures in place, which can present risks for both business owners and customers.
The good news is that Vector Payments is an established leader in payment processing for CBD hemp and ancillary cannabis businesses. As a leading CBD payment processor, we know how to navigate the strict regulations surrounding the industry.
Our team is dedicated to fighting for our clients and working alongside processors to create win-win scenarios for everyone involved.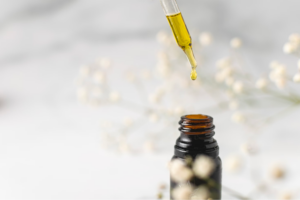 We understand the challenges faced by high-risk industries, so you can rest assured knowing that we'll always do our best to ensure your business has all it needs to succeed! Our hemp and CBD merchant account services give you peace of mind that your payments will be processed responsibly.
Before we dive into the specific reasons why you should choose us for CBD merchant processing, let's first explore why it's so important to choose a secure and reliable payment processing solution for all your business needs.
What Is a High-Risk Online Payment?
High-risk online payments involve the processing of high-value transactions in a secure manner. This type of payment is typically used by companies that need to quickly and reliably process large sums of money, such as banks or other financial institutions. 
These payments are processed in an encrypted environment and involve extra protections, such as Captcha or two-factor authentication, to ensure the payment is completed safely.
Why the CBD Hemp and Ancillary Cannabis Industries are Viewed as High-Risk
Businesses in the CBD, hemp, and ancillary cannabis industries are viewed as high-risk merchants due to the:
Ever-changing state or Federal laws
Lack of banking services available to cannabis businesses
Fact that cannabis products have not yet been fully regulated by the federal government
Even though the industry is growing in popularity and acceptance, there are still many obstacles that need to be addressed before it can become widely accepted and considered mainstream.
For starters, laws at both the state and federal levels continue to change frequently, making it difficult for businesses to keep up with all of them.
Many payment processing systems are unwilling to provide services to cannabis related businesses due to the perceived legal risks associated with such activities. This makes it difficult for many businesses within this sector to obtain traditional financing or open bank accounts needed for everyday operations.
Since cannabis has not yet been fully legalized at a federal level in the U.S., there are still many questions surrounding its potential medical benefits, potential health risks associated with its use, and possible regulations that could be put in place upon full legalization.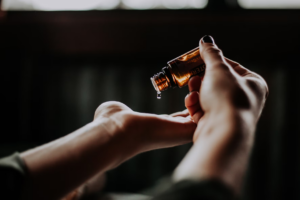 As a result of these uncertainties and legal complexities surrounding cannabis products on a larger scale, many payment processing solutions will not even consider working with high-risk merchants like cannabis and CBD businesses.
That's why it's crucial for CBD and ancillary cannabis companies to use high-risk merchant accounts that are configured to process CBD payments and similar types of transactions.
U.S. Restrictions on the Sale of CBD or Hemp Products
As of 2023, the Food and Drug Administration (FDA) has stated that CBD cannot be considered a dietary supplement or food additive. Therefore, the FDA does not have any plans to regulate CBD in the near future.
The laws surrounding CBD vary depending on the state. In most states, CBD is legal as long as it has less than 0.3% THC—which is the psychoactive ingredient.
As you can see, the laws and regulations surrounding CBD are ambiguous and borderline confusing. That's one of the reasons why it's a high-risk industry.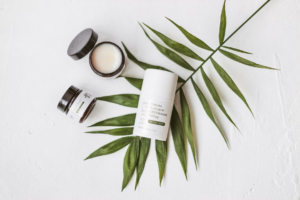 How Payment Processors Can Help the CBD & Hemp Industries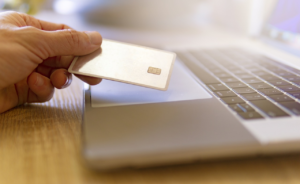 Payment processors are essential for the cannabis industry to operate legally.
By providing payment processing services, processors can help CBD Hemp businesses accept credit and debit card payments without worrying about being penalized by banks or other financial institutions that may not work with businesses in this industry.
By choosing CBD payment processing services, businesses in the CBD industry can accept payments both in-store and/or online and safely transfer funds, as well as gain access to other financial services such as business funding.
Payment processing for CBD transactions can also help facilitate compliance with certain laws, such as those related to tracking customer purchases, reporting suspicious activity, and ensuring age verification for sales of certain products.
Payment processors can provide an essential service for CBD merchants by allowing them to accept payments legally and safely. Ultimately, finding the right payment processor can be an excellent asset for businesses operating within the CBD and hemp industries, offering increased convenience and security while providing valuable insights into customer behaviors.
What You Can Sell With a CBD & Hemp Merchant Account
With a CBD and Hemp merchant account, you can offer your customers a reliable, secure, and compliant payment solution for all their processing needs.

Using a trusted payment processor allows you to maximize your reach while minimizing their risk—while simultaneously protecting your CBD business from fraudulent activity or chargebacks.
Some of the CBD and Hemp products we are currently supporting include: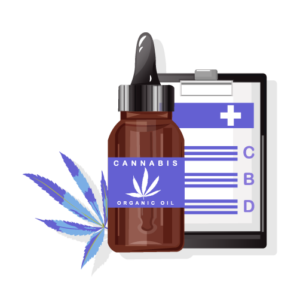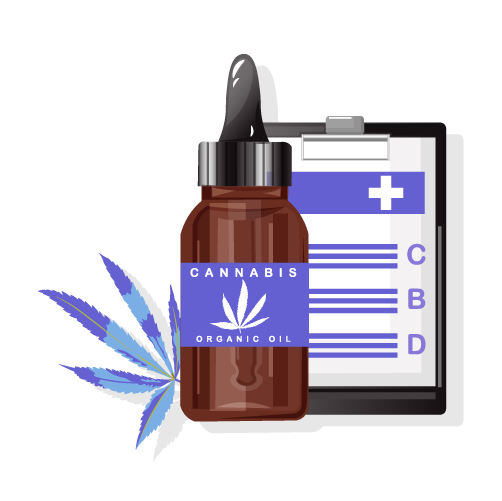 Hemp oil (Pure isolate or Full spectrum)

Supplements and capsules

CBD pet products

Edibles including gummies, chocolate, and lollipops

Delta derived products (D8, D10, HHC, etc.)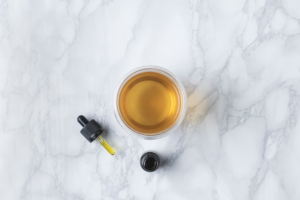 How to Accept Credit Card Payments For CBD & Hemp Products
Accepting credit cards is a convenient and secure way to process payments for CBD and hemp products. By accepting credit card payments, you open the door for more customers, allowing them to make purchases without any hassle securely. This makes it easier for your business to succeed and grow in the long term.  Plus, consumers historically buy more products each time when they have the ability to use their credit cards and get their rewards points! 
Why Choose Vector Payments?
If you're in the business of hemp or CBD products, Vector Payments is the right choice for your payment processing needs. We offer a secure and reliable experience, with top-of-the-line encryption protocols to ensure your customers' data remains safe. 
Our experienced team can help you set up your account quickly, so you can start selling without missing a beat. We created our CBD merchant account platform to help businesses like yours thrive.
Our competitive rates make it easy to keep more money in your pocket. With Vector Payments on your side, you get the security and reliability needed to grow and succeed.
Compliant POS and Terminal Solutions
Vector Payments can help you streamline your retail storefront operations. We consult on multiple Point-of-Sale (POS) options to help you add inventory, manage employee time clocks, record sales tax, and more.  Plus, our POS solution partners are payments agnostic, which means you are NOT locked to 1 processor or another, YOU have complete control that we help guide you through.  
If you're not looking for a POS but need the ability to accept cards, we also provide free terminal placement in your store. 
With our terminals, you can accept all major debit and credit cards—including ApplePay, SamsungPay, and GooglePay—so your customers can make payments quickly and securely. 
We're also integrated with many popular e-commerce platforms, such as Shopify, WordPress/WooCommerce, BIGCommerce, WIX, and Magento.
Monitoring Changes Appointed by the Acquiring Banks
At Vector Payments, we're here when you need us. We provide 24/7 dedicated support—so you can count on us to be available around the clock. Plus, you'll get a dedicated account specialist to help you 7-days a week as well who actually knows you and your company for the personal approach. 
Our specialists are dedicated to your business and equipped to handle your account correctly. We'll continuously monitor to ensure that your operations are running smoothly so you can rest easy knowing that your business is in good hands.
Maintaining Compliance With Onsite Changes
At Vector Payments, we understand the importance of staying current with industry regulations, which is why we're committed to helping our merchants always stay up-to-date.

We're always dedicated to ensuring your brokering chargers are made as fast and efficiently as possible. With us as your partner, you can have confidence knowing that you always comply with the latest regulations.
Secure MOTO and In-House Integrated Payment Gateways
Vector Payments' online payment gateway is the perfect way to keep your customers' data safe. You can send invoices, store customer data for recurring charges that are compliant with PCI standards, or use our free mobile app to process payments on the fly—without ever compromising your data security.
Risk Monitoring Solutions to Help Detect and Prevent Fraud
CBD credit card processing comes with its own set of risks. Vector Payments employs advanced monitoring solutions to catch any suspicious activity and help prevent fraud. With our top-of-the-line fraud prevention system, you can rest assured that your business and customers are safe with us.
We also have partnerships with the top chargeback assistance companies in the USA, so if your account ever needs help with reducing your disputes, we're here to help! 
Get Your Compliant Merchant Account Set Up Today
Let Vector Payments be your trusted payment processor for CBD and hemp products. With our advanced risk monitoring solutions, you can rest assured that we will provide you with superior fraud protection and the highest levels of security for your customers.
No hidden fees. No CBD legal nightmares. Just merchant services you can trust with your credit card transactions and all the types of payments you accept.
Ready to start selling CBD products online?