Three Benefits to Taking Advantage of Travel Related Merchant Services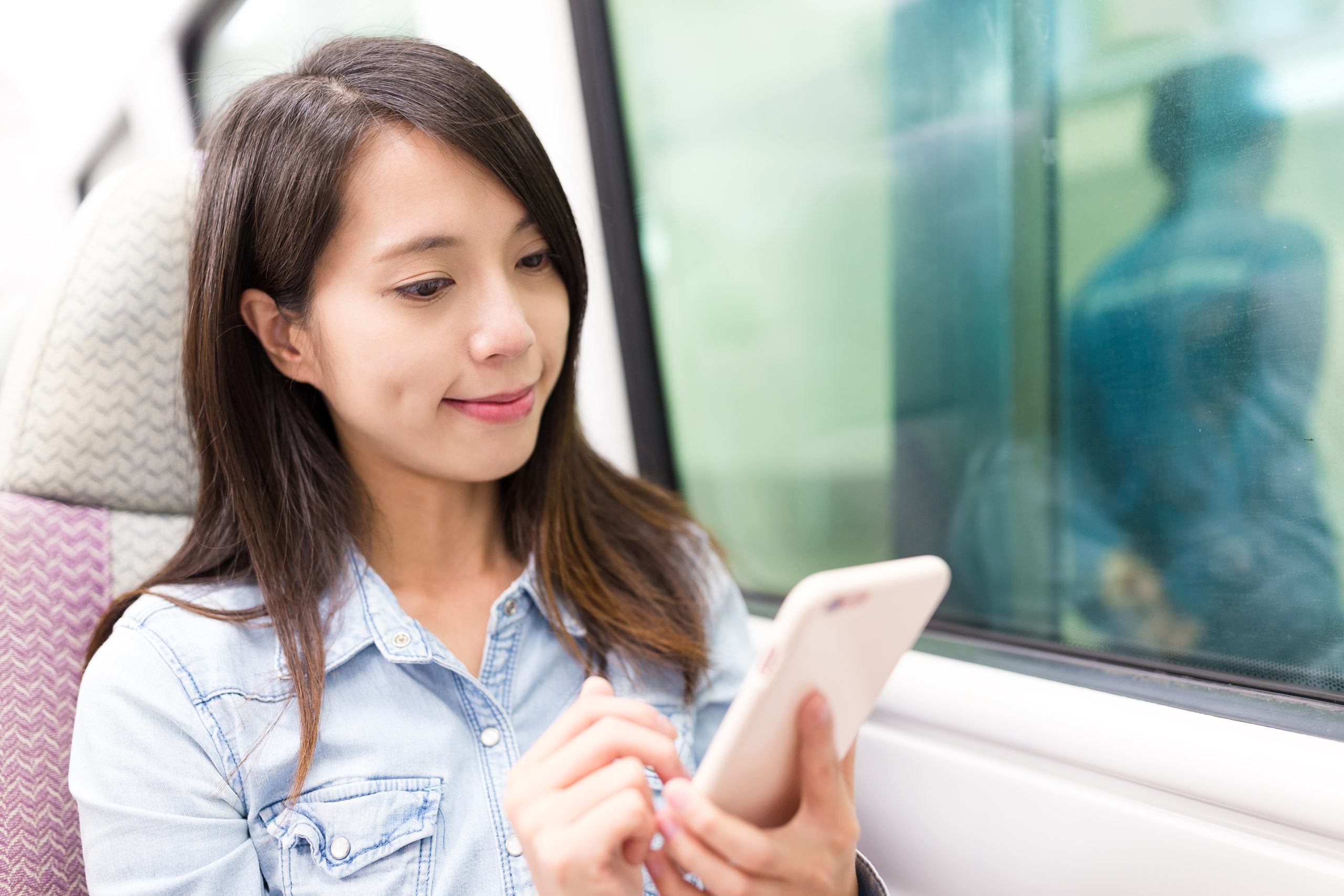 A travel merchant account makes it easy for travelers to pay you in-store, over the phone, online, and by mail. However, they can be challenging to get at an affordable price. The main reason for this is because the travel industry is deemed high risk by acquiring banks. With that being said, in this guide, we will reveal everything you need to know about travel-related merchant services, including the three chief benefits that are associated with them.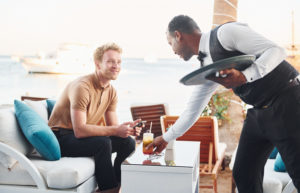 What is a merchant account? 
A merchant account is a sort of corporate bank account that gives businesses the ability to receive and process electronic payment card purchases. Your business will need to partner with a merchant acquiring bank that facilitates all communications in such a transaction. 
Therefore, for travel businesses that want to make sales online, a travel merchant account is a must. The trouble is that acquiring a travel merchant account is not easy, as banks view these accounts as being high risk. 
How do travel agents set up merchant accounts?
If you want to start accepting debit cards, credit cards, and other forms of contactless payments online, over the phone, or in person, you are going to need to create a merchant account (also known as a merchant ID) to process these transactions.
Merchant accounts act as a middleman between your customers and your bank, meaning funds can be moved between your accounts and transactions can be completed seamlessly. Merchant accounts also make sure that a sufficient amount of funds are available so that a transaction can be completed. 
If that was not enough, a merchant account will make sure that your travel agency is protected from fraudulent transactions and that all of your customers' personal data remains secure. 
If you have a travel merchant account, you will then be able to accept a number of different payment options, which include the likes of PayPal, Visa, American Express, and MasterCard transactions. 
However, to set one up, you are going to need to be accepted by a travel merchant services provider. There are a number of different ways you can increase your chance of being eligible, including the following:
Be honest about any previous merchant accounts, judgments, liens, or bankruptcies

Build up a positive credit rating

Shop around for the best credit card processor for your needs

Consider accommodating special account requirements or paying higher fees
The documents you are going to need to open a travel merchant account
To successfully open a travel merchant account, there are going to be a number of documents that you require. At the minimum, you can expect to supply the following:
An application

– Of course, you will need to fill in a merchant application. This helps the company to understand the structure of your travel business, as well as your geo-preferences and turnover. 
Valid passport copy

– A copy of valid passports with visible bearer signatures for all business owners and officers will be needed. 
Certificate of Incumbency

– This document or something similar will be required. 
Certificate of Incorporation

– You will also need to supply this document, as it proves your business is a legal entity. Typically, a state governmental corporation or entity will issue a certificate. From three days to three months, the duration of acquiring this document does differ from country to country, and so you will need to factor this in when making your merchant account application. 
Website obligations to open a travel merchant account
If you are able to open a travel merchant account, you need to make sure your website features the following:
Mastercard and Visa logos if you are going to be offering them as payment methods

Refund & Deposit policy page

Contact Us button with a phone number and email

Name of the business in the footer 

Terms and Conditions page

Privacy Policy page 
Why is the travel sector considered high risk?
Before we take a look at the different benefits that are associated with travel merchant services, it is important to understand why the travel sector is considered high risk. The main reason why travel merchants are deemed high risk is because of chargebacks. Chargebacks happen when a traveler calls their issuing bank to dispute a transaction. 
It is estimated that $25 billion is lost in chargebacks and fraud per year in the travel sector. Because of this, effective management of fraud and chargebacks is vital for all travel merchants. 
There are three main reasons why chargebacks are such a big worry with regard to the travel sector, which are as follows:
The nature of the industry

– Failures, such as bankruptcy, within the travel sector, have caused banks to take large losses from chargebacks. Some banks still shy away from boarding travel merchants because they have had negative experiences in the past with companies in the industry.
Advance purchases

– Lodging, transportation, and other travel costs that are associated with taking a trip tend to be purchased months and months in advance. The long period of time between payment for the trip and the actual travel can result in customers canceling their plans. There are many reasons why they do so, including a change of commitments, not wanting to travel with the person they were supposed to be traveling with, and buyer guilt. 
Average sales tickets are high

– The costs associated with taking a trip can quickly mount up. This includes the likes of tours, accommodation, and tickets. Travels can look to defray travel costs by charging back a transaction even though it was authorized, which is known in the industry as "friendly fraud."
What are the three main benefits of taking advantage of travel-related merchant services?
As you can see, there are a number of different reasons why the travel industry is considered high risk. However, this should not put you off on your quest to secure a good merchant account for your business. There are many different benefits associated with these travel merchant accounts, and below, we are going to take a look at the three chief benefits that you simply cannot ignore. 
Accept online orders and reach a wide range of potential customers
There is only one place to begin when it comes to travel-related merchants, and this is with the fact that they give you the ability to reach a much wider range of potential customers.
The sheer fact that you are going to be able to accept online payments makes these accounts worth it alone. Did you know that 148.3 million travel bookings are made by people online per year? It is estimated that this number is going to increase to 700 million by 2023. Moreover, 83 percent of adults in the US want to book their trips on the Internet. 
Therefore, if you do not accept travel bookings online, you are going to miss out on a huge number of opportunities. You won't be able to accept online transactions or any form of contactless payments for that matter. 
This is just one of the ways that travel merchant accounts give you the ability to reach a greater number of potential customers than ever before. These accounts also enable you to accept payments in an array of different ways. This includes everything from debit and credit cards to electronic wallets, like PayPal. 
In today's day and age, it is all about convenience. People want to be able to purchase in a manner that is most convenient for them. Some people like to pay via PayPal, whereas others like to make large purchases on their credit cards. Either way, by having a merchant account, you can offer a broad range of payment options, covering all of the different types of payments that people expect. 
Plus, while we are on the subject of money, using a merchant services account can help you to enhance your cash flow. With debit and credit cards, authorizations take seconds and funding happens within one to two business days. This is not always the case if you are going to invoice your customers and then wait for them to pay you via check, which is an incredibly outdated process. This can take over 30 days, and it is simply not feasible. However, if you do not have a merchant account, aside from paying in cash, it is going to be one of the few other options that are available to you.
Make the most of high-level security features to protect your business
Another reason why you should consider travel-related merchant services is because they will give you the power to reduce fraud and accept payments securely. Of course, you do need to choose a merchant service with care in order to leverage these benefits. 
The travel sector is deemed high risk for debit and credit card scams because of the prevalence of chargebacks. It can be difficult to mitigate the risks posed by the travel industry, especially if your business is a start-up or small travel company.
However, with an effective and reliable payment processor on your side, they will be able to help make sure that your business and your customers are protected from both debit and credit card fraud.
The best merchant service providers on the market today offer advanced fraud screening tools for your full peace of mind. This includes the likes of 3D secure processing, AVS, encryption, and two-factor authentication, all of which make sure that your consumer's data is verified carefully and handled in a confidential manner at every step of the transaction. 
A merchant provider can also help to make sure that your business achieves PCI DSS compliance. For those who are unaware PCI DSS stands for the Payment Card Industry Data Security Standard, which is the global standard for all companies that accept, store, or transmit cardholder data, even if you have only ever processed one transaction! 
Failure to adhere to PCI DSS can result in significant fines for your business. However, the 12 standards that you need to follow can be a bit overwhelming and difficult to achieve if you do not have any experience. The good news, though, is that experienced and reliable merchant providers will have security tools that can help you to fulfill the requirements. 
Increase customer satisfaction and build trust
The third and final benefit that we need to consider when it comes to travel merchant accounts is that they give you the ability to boost consumer satisfaction and increase trust. 
Today's customers expect flexibility. By providing your customers with a number of different payment options, you give them full control over how they spend their money. By catering to the flexibility and freedom that today's customers expect, you can increase satisfaction considerably. 
Gone are the days whereby customers were happy to walk into a travel store, sit with a travel rep, and discuss various options for hours on end. Today's customers want convenience. They want full control over their travel plans. The ability to simply do a search on Google, enter some travel dates, a destination, and the departing airport, and then compare, book, and wait for the confirmation is the process that we have all come to expect. Merchant services give you the ability to achieve this.
It is also worth pointing out how merchant services can increase trust as well. By having a secure payment portal on your website with the merchant's trust badges, this will help to enhance your brand image and encourage trust in the travel services you provide. After all, today's online customers are still skeptical, so it is up to you to show them that your business is a secure and reliable one. 
Advice on finding the best travel merchant account for your business
With all of the challenges faced by travel agents, it is important to spend some time assessing the different options available to you when looking for a suitable merchant account. You will want a provider that understands the travel sector. 
While it can be tempting to simply try and take payments with a flat rate processor, like Stripe or Square, this does not come advised. While these processors may be convenient, they do not actually do business with travel companies due to the risks outlined above. Therefore, you will only end up losing your account as soon as you experience your first chargeback. In fact, even PayPal is incredibly cautious when it comes to these sorts of accounts. 
Some of the different steps you can take to find the best merchant account out there include the following:
Check with associations and other agents

– One of the best places to begin is by asking around. You can check with other travel agents to find out how they go about taking online payments and operating this side of their business. There are some great industry associations that could be of use as well, such as the

American Society of Travel Agents

. In fact, joining an organization like this can actually help you to get approved, as they often provide classes that teach you how to improve your chances of getting approval for a high-risk merchant account. 
Read reviews online

– We also recommend that you take the time to read reviews online that have been left by others. This will help you to get a good understanding of whether or not the merchant services provider is reliable and trustworthy. Make sure you use independent review platforms so that you can be sure that the comments that have been left are 100 percent genuine. After all, no business is going to post negative reviews on their own website!
Compare the rates

– Last but not least, you need to assess the rates associated with the account so you can make sure they are affordable. With such a high-risk account, it is normal to expect to see high rates. As time goes on, you will be able to establish that your business is at a lower risk by displaying you have a track record of steady growth with no problems or issues. This is why we recommend that you not only consider the rates you are offered but that you ask how long it will take before you are able to lower the rates on your account in the future. 
Final words on setting up a travel-related merchant account for your business
So there you have it: everything you need to know about the specialist travel merchant accounts that are available for businesses to make the most of today.
If you work in the travel industry and you want to start accepting orders online, you are going to need ot have a travel merchant account. And, let's face it; if you do not set up online ordering for your travel company, you are going to make it incredibly difficult to stand out from the competition. 
With a merchant account, you have a great way of reaching as many customers as possible while also making the most of the different security features that these services boast.