CBD Payment Processing
Compliant Solutions For CBD Companies
CBD Payment Processing for Cannabis Companies in 2020.
Vector Payments knows there is no greater challenge to the CBD market than finding secure, cash-free payment processors so your customers can have access to your life changing products. Faced with unfair federal rules that are decades behind the current marketplace, most traditional payment options aren't possible. Likewise, newer options aren't quite yet ready to jump through all the necessary hoops to get your products in the hands of your customers. Random account shutdowns and ridiculously high fees can leave both legal businesses and their customers in a bind, which is where the importance of cash-free payment processors comes into play.
What is CBD.
CBD products are on the rise and it seems as if there are new CBD products popping up on the market every single day. While most people have a general sense as to what exactly CBD is, today, scientists have managed to assess its structure in more clarity. By truly being able to understand what exactly CBD is and how it is used, you can then transfer that information to your prospective customers and be better equipped at selling this life-changing product.
Dr. Roger Adams and a group of scientists identified the non-psychoactive cannabinoid for the first time back in 1940 at the University of Illinois. While CBD has a relatively long history, it is being discussed today more than ever before – and there are still a lot of questions surrounding the purchase and sale of these products.
CBD occurs naturally in marijuana and hemp plants and boasts many therapeutic benefits for a myriad of mental and physical disorders. Because CBD doesn't contain the same mind-altering effects as THC, it is a solution for many people looking to potentially heal physical pain, ease anxiety, control epilepsy & Parkinson disease, and many other conditions.
Times Have Been Tough In Our Budding Industry.
We understand the frustrations you may have faced as a cannabis business with many payment providers promising the latest and greatest cashless payment options, only to find their 'solution' shut down after a few months.
We're here to change all that!
Vector Payments and our banking partner are FINALLY providing the industry with a debit card processing solution that's no different than the one at your local coffee shop.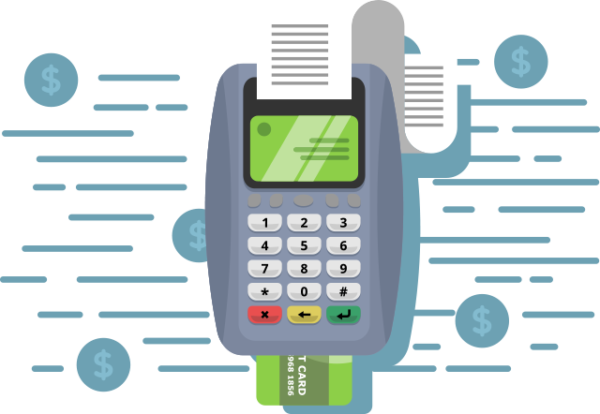 Is CBD Legal to Sell?.
Currently the Food and Drug Administration (FDA) and the Federal Trade Commission (FTC) are tackling the prohibition of unproven health claims of CBD, despite the many studies proving benefits, which poses a rise of merchants making false claims to consumers. Therefore, in 2020 most merchants are limited to using a high-risk CBD payment processor, which can be finicky to find.
Due to this high-risk label combined with the fact that marijuana and THC is still illegal at the federal level makes the task of selling and accepting payment online fairly restrictive for sellers. Confusion between the differences between CBD and THC further complicates the business of buying and selling perfectly good CBD products within a banking industry that tends to be a decade behind in the strategies for what is common and uncommon in the legal CBD space.
Legal CBD industries are constantly undergoing legal changes due to the ever-changing policies and laws surrounding this space. Even if your business specializes in the completely legal, non-psychoactive hemp-derived CBD, you will still need to work with a reputable and trustworthy payment processor that is equipped to handle high-risk transactions. The risks of working with a processor that doesn't have the proper compliance in place for a new vertical like CBD sales can not only hurt future sales, but it could potentially jeopardize the entire business by placing you on the TMF or "match" list.
Why is CBD Considered High Risk?.
CBD requires high-risk processors for the purchasing and selling of CBD products. Banks, the FDA, and other regulatory agencies are constantly working through frameworks for the CBD industry. It's important to note that although THC and CBD products have completely different effects on people, the industries that are creating these rules and regulations do not fully understand the differences, benefits, and barriers that people face in purchasing these products that can have a life-changing effect on their health and livelihood.
While much remains unclear and rules and regulations are constantly changing, you cannot simply ignore the fact that CBD's strict regulations still put the products containing CBD in the high-risk category. Otherwise, your sales could plummet, customer service could suffer, and you might put yourself at risk of dealing with legal repercussions.
The solution is to find a high-risk processor who is there to help you navigate the ever-changing and fluid nature of the CBD business and industry for online transactions.
Vector payments knows exactly how to handle these high-risk industries, including those associated with the CBD industry. Vector Payments resolves to work alongside each of our clients to help you understand the industry a bit better while allowing you to focus on your strengths of growing your businesses. Get peace of mind knowing you are working alongside industry experts who've already seen the struggles you are about to come up against and remove that thorn of payments from your side as we've done the work for you already!
What Types of Payment Processing are Available for CBD Companies?.
Cashless ATMs & Point of Banking Systems.
PIN-based, in-store cashless ATMs are currently a popular option for CBD based businesses. They also reduce cash on site, as only change is needed (say a customer ran a $20 charge and spent $18.90, they'd be given $1.10 in change). They're usable via an array of in-store and wireless terminals that are extremely easy to use.
Both customers and store owners benefit here, as customers are able to work with familiar ATM setups that allow for quick and easy approval and setup as no integration with existing POS systems are necessary while offering end-to-end encryption. Plus, integration is available for select POS partners as well.
Point Of Banking systems look like typical credit card processing hardware. Customers can swipe their debit card, enter their pin, and upon approval receive their products. Funds are debited from a customer's account and deposited into your merchant account within a few business days. They typically offer no cost processing to businesses, do not require the floor space of an ATM, and reduce cash flow.
With Point of Banking systems, customers are charged a small convenience fee, while store owners are only responsible for set up and small monthly maintenance fees. Store owners also avoid high, and often fluctuating, credit card rates and fees associated with traditional credit card processing, making them a reliable option for most high-volume, low transaction amount retail stores looking to allow customer options that they're accustomed to seeing at mainstream retail locations.
Benefits to both customers and store owners are plentiful, including reduction in chargebacks because of card present, pin-based transactions, no merchant fees paid by the store owner, and discrete transactions that show up as ATM withdrawals on consumer banking statements.
Credit Card Processing.
If you've been in the CBD space for a few years now, you've dealt with a plethora of online and even in-store credit card processing challenges. This ranges from agents lying or miscoding applications to specific banks without your knowledge only to have your account shutdown within a few weeks after you started to ramp up to horrible offshore solutions without any customer support. We understand these challenges and that's why Vector Payments personally consults all possible solutions in the space asking very simple questions that any bank or backend processor should be able to answer. The owners of Vector Payments believe in this product and want what's best for each and every CBD client they work with, which is why they only recommend solutions that they'd trust if the roles were reversed.
Currently, there's only a handful of banks knowingly operating in the United States for compliant CBD businesses. If you're a physical storefront, we have recommended POS or traditional payment terminals available at cost from our processing partners that arrive pre-programmed with a lifetime warranty! If you're an online merchant, then we have access to all compliant and secure payment gateways (online terminals) that integrate to every platform possible (Shopify, WordPress/WooCommerce, Magento, Wix, etc.). With our experience, we will provide recommended solutions along with all possible options to ensure you can make the best decision for your business's needs without being pushed into one specific solution.
Let Vector Payments Find Your CBD Processing Options.
More than just a service, Vector Payments works as consultants through every step of the process, from site design to payment options and "eyes and ears" for the credit card processing industry to long-term business planning. We know the pain points many specific processors miss and have the ability to give help on an individual level — no long waits for the next available customer service representative here. We're able to help explain what things like the Secure and Fair Enforcement Banking Act might mean if passed, as well as what solutions are available that do not require major credit card processors for your company.
Think of Vector Payments as an extension of your team. Running a business is a lot of work, let us take the guesswork out of the confusing payment processing space with our expertise so you can focus on what really matters – growing your business. Whether you're looking for tried-and-true strategies so you don't have to reinvent the wheel, reduced rates and fees along with better service, or simply in need of a solution that'll stay on so you can focus on running your business, Vector Payments has got you covered! We've formed multiple strategic partnerships with banks across the United States and the world to ensure we have a safe home for you regardless of the types of products you sell.
Are you an entrepreneur or business in the legal CBD industry looking for assistance with the many challenges that come with payment processing for your product? Are you tired of running into the many roadblocks that exist to try and block you from succeeding in the newly established legal CBD industry? Let Vector Payments, experts with over 30 years of payment processing experience, step in and act as your business consultants to help you every step of the way through your challenges.
What Makes Us Different.
Vector Payments is a first of its kind debit card processing company partnered with a US Bank providing a fully compliant cashless payment solution to the Cannabis indusry.
Frequently Asked Questions.
We're always just a phone call away and are more than happy to answer any of your questions, but here are a few questions that we get asked all the time.
Looking For More Info?
Reach Out Anytime To
Setup Your Free Consultation!
We want to make sure you're as educated as possible on your payment processing options before making this decision for your business. Please feel free to call us at 888-237-1754 or use the form below to send us a message with your inquiry.
Your information will never be shared with a third party.
[contact-form-7 id="6366″ /]